.: The Neapolitan Song Tradition
On sale at book shops throughout Italy: the book "The Neapolitan Song Tradition" inclusive of the CD "Canzoni napoletane, arte e tradizione"
"Following a logical thread, 23 independent chapters, the singing tradition in Naples in all its forms".
By tradition, Neapolitans and singing form one single entity. Neapolitan spectators would fill theatres, not much for the work itself, whether comic or serious, but to listen to and judge the singers, their all time passion: incredibly knowledgeable, sharp, demanding, very refined since Nero's time, they have always compelled music writers to do better and more. And tradition tells us of a Neapolitan song which, in its different forms, has invaded theatres throughout the world, saturated the oldest tracks of an endless quantity of records, broadcasted songs with anunmatched frequency….. In the universal history of music, Naples has set various records also because of being capable of efficiently generating itself in all genres, noble or humble, … without creating any value based hierarchy amongst them and the 'song' is just the most striking component, the simplest, most direct example of how its art is ahead of its time, occasionally marking the course and the evolution of European music in different ages. When listening to Era di Maggio, Luna Nova, Scetate, Napulitanata… for the first time, no one is willing to believe that these songs are so old.

.: Pasquale D'angelo interviewed by Ambra Iacovoni
Associazione musicale arte cultura "Elena D'ambrosio" of Rome

.: Zaza, Potere delle prove :: Rai Radio 3
Sunday 16 January

A soft summers eve gentle Mediterranean breeze, perfumed by exotic florals ruffling across a sea of a legion of crystalline blues and greens collidine with the frenetic heat of passionale Neapolitan heart and soul. Ancient stirrings even in it's youth. This is Pasquale D'angelo, his singing and his guitar. A must for every heart that yearns for the irascible poetry of the Mediterranean. This is the Pasquale D'Angelo that I know and the music that I love.
Ericka Price
'Canzoni napoletane'
Arte e tradizione
the CD enclosed with the book 'The Neapolitan Song Tradition' on sale at book shops in Italy.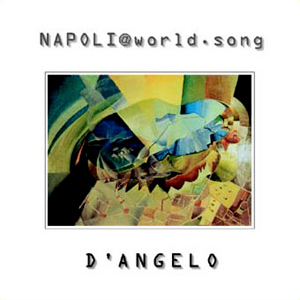 'Napoli@world.song'
prodotto da Bruno Lauzi
Pincopallo s.r.l. 2001
"… Pasquale D'Angelo sings like a cherub, he does not have to scream, he believes that if you are right you don't need to be vulgar, but you can let your voice slip under the closed door to our innermost rooms, knowing that the music is only one and that whoever loves Naples carries it in his or her DNA. Ah! I almost forgot: since that fateful morning when I stumbled on his voice I realized that for him, for the first time, I had to join that profession us artists hate so much: I had to become a record producer!..."

Bruno Lauzi